Fine Art Landscape Photography Prints
Welcome to Adam Biernat Studio, where you'll find fine art nature and landscape photography prints featuring breathtaking Icelandic vistas. All fine art photography prints are by Adam Biernat, an award-winning landscape photographer who has been traveling around Iceland since 2014 to capture its serene beauty.
These luxury fine art landscape prints are printed using archival inks on high-end cotton matte paper, they are hand-signed by the artist and come with a certificate of authenticity. Whether you are looking for a small artwork or an extra large, oversized wall art (up to 44" x 68"), you can get it beautifully framed at Adam Biernat Studio. For your convenience, all photography prints are shipped worldwide using express courier services, and all taxes and duties are included in the price.
Immerse yourself in a fairy-tale-like world. In the privacy of your home, feel the smell of tundra and the freshness of the Icelandic breeze. Create an everyday space that reflects your travels, passions, and desires. Let some Icelandic wind into your home! And bring more peace to your space... and life.
The intensity and saturation of these prints is more beautiful than the reality of being in these places. Truly luxurious prints!

I am absolutely delighted with my purchase!!!

It helps me start the day with calm and serenity, savoring breakfast and life.

I can't tell you how much I enjoy this artwork!

I awaken to it in the morning and I know everything will be okay.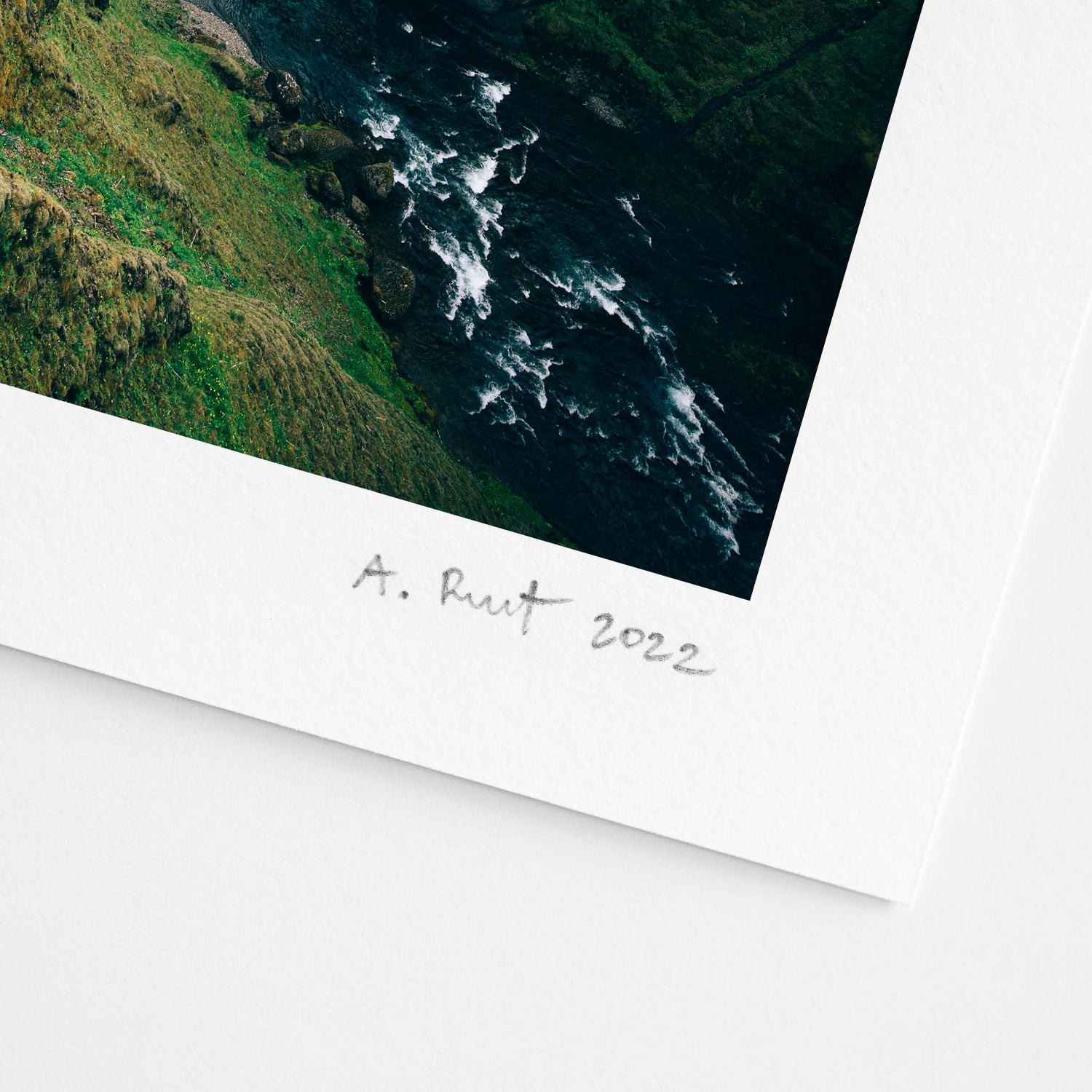 Landscape prints on luxury cotton matte paper
All fine art landscape wall art is printed on luxurious, high-end 100% cotton museum quality archival matt paper – Hahnemühle Photo Rag 308 gsm.
This heavyweight acid-free paper is considered by gallery owners, museums, and collectors as one of the best available on the market for creating fine art prints.
It has a smooth, delicately textured warm tone surface, and great tactile qualities – it feels wonderfully soft in your hands.
Photographs printed on this paper come out perfectly sharp with outstanding smooth gradations, deep blacks, excellent details, fantastic pictorial depth, and natural, beautifully saturated colors.
Photography prints created with archival inks
These fine art prints are printed with the best archival inks available on the market – 12-color Canon Lucia Pro.
These inks in combination with the highest quality cotton paper guarantee outstanding color reproduction, smooth gradations and fantastic details both in the shadows and in the lights of the photographs.
Thanks to these inks, the scenery of landscape prints looks so vivid, you'll want to jump into the frame.
Lifetime warranty against fading
Photography prints by Adam Biernat meet the highest museum and archival standards, and they will not start to fade or change its colors for many decades (at least 100-200 years).
If you want to preserve them for future generations, use only acid-free materials when mounting and framing.
Landscape prints – framing options
1) Unframed Prints
For those who want to take care of framing themselves.

2) Quality Custom Framing 

For those who are looking for timeless custom-built wooden frames.
• Quality solid wood frames
3) Archival Custom Framing 
For those who do not accept any compromises.

• Highest quality American hardwood
• All archival components
Learn more: Framing Guide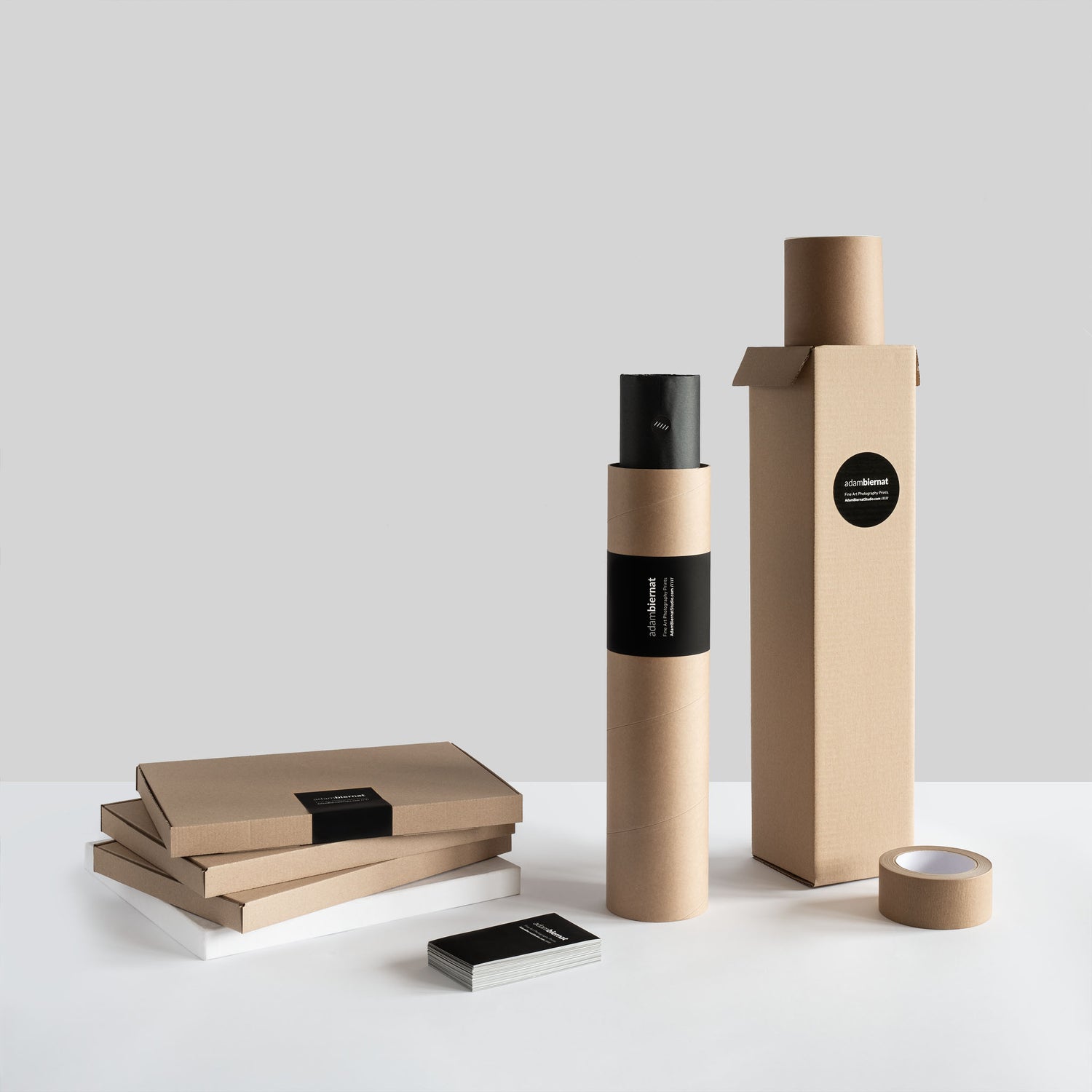 Sturdy & eco-friendly packaging
The prints will arrive in a perfect condition, as my packaging is very secure and sturdy. Unless a car drives over it, it's impossible to get damaged while shipping.
Unframed prints up to 12"x16" are shipped flat, and unframed prints bigger than that – rolled in a tube.
The packaging is eco-friendly too! I care about our fragile planet and I don't want all these beautiful landscapes which I capture in my photography to disappear.
Almost all of my packaging can be recycled.